Approval for Steiner free school in Frome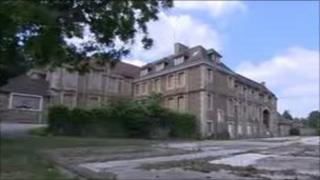 A group of parents in Somerset have won the right to open a Steiner free school.
The Frome Steiner Academy is due to open next September on the grounds of the old hospital site in Frome.
Free schools are one of the coalition government's flagship policies, promising more freedom for teachers and more choice for parents.
The National Union of Teachers (NUT) has said state-funded free schools take money away from mainstream schools.
'Huge fan'
Those behind the project in Frome aim to eventually cater for up to 640 pupils and the admissions policy will be based on the school's catchment area.
The Frome Steiner Academy will also be the first free school in Somerset.
Guy Marson, from the Frome Steiner School project said: "I'm a huge fan of it [Steiner schools], it holds children really well through their education, it engages them in their learning and I would love to have them opened up to other children in the community."
Roland Hurrell teaches history at Frome College and is an NUT representative.
"I believe whole-heartedly there shouldn't be elitism in education, I believe there is a place for Steiner but not as part of something that is funded by the taxpayer," he said.
"We are suffering huge cutbacks in education and yet the government is prepared to pay millions to fund free schools - this sounds like private schools funded by the taxpayer, I don't believe in it."
Steiner education is based on the ethos of Austrian educationalist Rudolf Steiner.
A Steiner education aims to provide equal attention to the "physical, emotional, intellectual, cultural and spiritual needs of each pupil" in a system "designed to work in harmony with the different phases of the child's development".
Previously a separate group applied to open Frome Free School but their application was rejected and they also lost their appeal.