Mulberry to create 250 new jobs at Bridgwater factory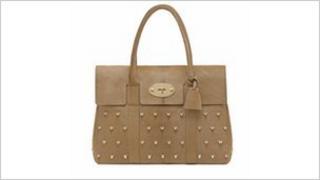 More than 250 new jobs are to be created in Somerset by handbag manufacturer, Mulberry.
The Chilcompton-based company has announced it is to build a new factory in Bridgwater which could open in 2013.
It is being built with the aid of £2.5m from the government's regional growth fund, designed to support and stimulate private sector investment in the UK.
Godfrey Davis, chairman and chief executive of Mulberry Group plc, said he was "delighted" to get the grant.
He added: "As a British luxury brand we want to grow our manufacturing base in this country and ensure that our continuing success supports the broader economy."
Doug Bamsey, director of regeneration at Sedgemoor District Council, said he was "very pleased".
He said: "I think it demonstrates that this is a choice location for those seeking a good quality skilled workforce which is what we're very much about in Sedgemoor and Bridgwater.
"It says something about the confidence of an international brand such as Mulberry choosing Bridgwater."