Taunton woman denies causing girl's death in crash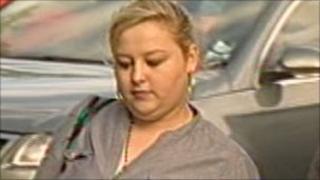 A Somerset woman has denied involvement in the death of Amy Hofmeister, 13, who was hit by a car while out cycling.
Leanne Burnell, 20, from Bishops Hull, pleaded not guilty at Taunton Crown Court to a charge of causing the teenager's death by dangerous driving.
Amy was riding on a cycle path on Blackbrook Way in Taunton when she was hit by the car being driven by Ms Burnell's boyfriend, Leonard Jones, 41.
He admitted the same charge on 29 June. Ms Burnell has been released on bail.
Ms Burnell, who was aged 19 at the time, was driving a second car.
A trial date is yet to be set.