Police chief's call to change law on scrap metal sales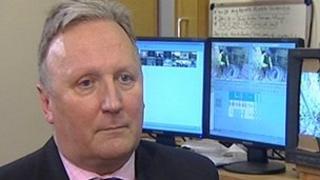 The Chief Constable of Avon and Somerset Police says he is pushing hard for tighter regulations to control the growing problem of metal theft.
Colin Port wants a new law which would make it illegal for scrap dealers to pay cash for metal.
Mr Port believes it can be hard to bring successful prosecutions against dealers because they say they have paid cash for the metal in good faith.
But this makes tracing the seller almost impossible, he said.
"The problem of identification and where the metal came from is a real issue for us," he said.
He said they wanted a change in the law so that sellers would not receive cash payments "so we know where that stuff came from, so we can ask direct questions and we can track whose property it is".
Following recent police raids on scrap dealers across the Avon and Somerset force area, 26 people were arrested for handling stolen goods and money laundering.
Investigations are continuing.