Somerset authors Miller and Young win Costa awards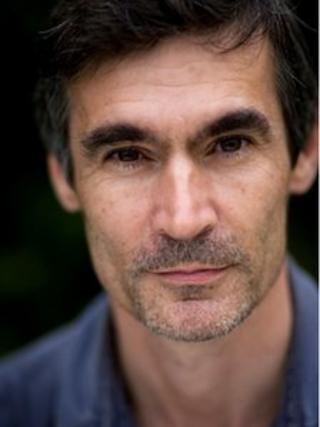 Two Somerset authors have spoken of their delight and disbelief after winning Costa awards for their novels.
Andrew Miller, from Witham Friary, and debut children's writer, Moira Young, from Bath, were winners of the 2011 Costa Novel Award and Costa Children's Book Award 2011 respectively.
Ms Young, a former opera singer and actress, said: "To find out I was short-listed was amazing enough but to find out that I had won - I screamed aloud on a public street and had to sit down abruptly.
"The other writers are experienced, acclaimed writers and to be in that company is just amazing."
'Huge relief'
Mr Miller, an established writer, has previously been nominated for the Booker Prize and Whitbread Novel Award in 2001, for his book, Oxygen.
His sixth novel, Pure, beat 2011 Man Booker winner Julian Barnes to the Costa title.
He said: "I think it feels like a huge relief. The kind of work I do, you need a little attention every now and then from a prize jury, so it's great when it happens.
"But of course it's something I have no control over."
His novel, which is set in 18th Century France, was described by the judges as "a novel without a weakness from an author who we all feel deserves a wider readership".
The novel is about a provincial engineer who is tasked by the king to demolish a Parisien cemetery in 1785, as the graves have become over-filled.
The story draws a link between the destruction of the graveyard and the engineer who at first believes it is way of clearing the burden of history, but begins to suspect its destruction could be a prelude to his own.
Mr Miller said: "I read a paragraph about this cemetery in Paris, years ago there was a cemetery there, right in the centre of the city, and I remember at the time thinking this is kind of interesting.
"It wasn't just there was this job of demolishing this cemetery that was done, it's when it was done, just in the years before the French Revolution.
"There was some idea they were getting rid of the past, digging up the bones and carting them off, so I tucked it away for maybe 10 years and then found a way into it, via this young engineer who is my central character.
"He's a rather insecure young man who's slightly overwhelmed by his circumstances so as the cemetery comes apart, so does he."
Mr Miller switches between writing historical and contemporary novels.
"I love writing books set in the 18th Century, history to me has always sparked my imagination, I know it's like that for a lot of people - if you have a feel for it, a sense for it, it's not a remote thing, like something over there."
'Performing bug'
Ms Young said she began writing aged nine.
Her winning novel is a fantasy which sees her teenage heroine Saba embark on a quest to save her twin brother Lugh from an evil king, who kidnaps him for a human sacrifice.
She said: "I started off very early with my ambition but was also bitten by the performing bug so that diverted me for many years and I went on to be an actor and opera singer and came back to writing in 2003 when then all of those things were fizzling out and was coming to a natural end.
"My energies were looking to be channelled in a different way and I came back to writing."
She believes her stage career played a big influence in her book, Blood Red Road, which is part of a trilogy.
She said: "All of those incarnations of myself, the acting, the singing, have all made me the particular writer that I am.
"They've informed what I've written - the Blood Red Road and the trilogy - they've made them the very particular books they are."
Judges said of her book: "It's astonishing how, in her first novel, Moira Young has so successfully bound believable characters into a heart-stopping adventure.
"She kept us reading, and left us hungry for more. A really special book."