Minehead harbour plans to increase mooring fees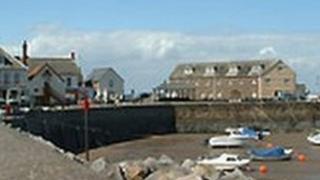 People who pay to moor their boats at Minehead harbour may have to pay more from April.
West Somerset Council is planning to increase the permanent, weekly and daily mooring fees by 10%.
The council said it was to try to help the harbour cover its costs and that it had consulted boat owners and clubs.
Annual fees would rise from £65.25 to £71.78, weekly from £23.25 to £25.58. Daily fees would increase by £1 - from £10.50 to £11.50.
The proposals are expected to be agreed at a cabinet meeting on 11 January.