Stephen Hotson jailed for murdering wife Julie Tottle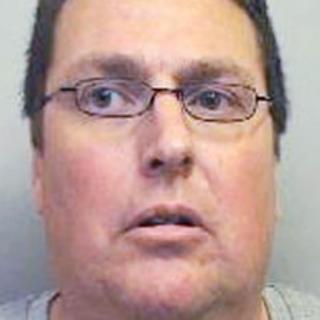 A man has been jailed for life for murdering his wife in "a fit of rage" at their North Somerset home.
Stephen Hotson, 45, was found guilty of killing Julia Tottle between 2 and 6 July 2011 by a jury at Bristol Crown Court.
The court heard Ms Tottle suffered more than 60 injuries when she was beaten to death by her husband.
Hotson, of Crookes Lane, in Kewstoke, near Weston-super-Mare, was told he would serve a minimum of 14 years.
He had admitted manslaughter, but denied murder.
During the trial, the court heard Ms Tottle, who was known as Julie, had been distressed in the months before her death.
She confided to a friend that her husband suffered "black moods" and had attacked her in the past, the jury was told.
'Brutal attack'
Hotson battered his wife round the head with a vacuum cleaner pipe when she told him their marriage was over.
Days later, when Ms Tottle's blood-stained body was discovered by her brother, Hotson tried to blow up their marital home, the court heard.
After being thwarted by his brother-in-law, Hotson tried to kill himself by jumping from a first-floor window.
He claimed he was depressed and suffering from an "abnormality of mind" when he killed his wife.
Jailing him, Judge Neil Ford QC, the Recorder of Bristol, said: "You acted in a rage as a result of your wife telling you there was no future in your relationship and that you should leave immediately.
"Julie Tottle had stood by you even when your behaviour towards her became abusive.
"Finally it is clear she was ground down by your behaviour and couldn't take any more.
"You killed her in a brutal and sustained attack during which she was trying to fend off the blows you were inflicting with a metal tube."
He said Ms Tottle's death had been "totally devastating" upon her family and particularly her elderly mother Angela, whose final years have been "irretrievably blighted".
Ms Tottle's sister Sally Tottle, 52, was supported by members of her family as she told reporters outside court that her sister was a "silent victim".
She said the family was "satisfied" with the verdict.