Scout leader David Burland: Child sex abuse claims 'invented'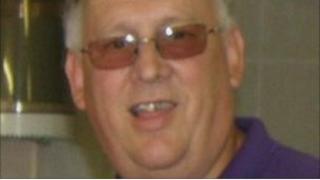 A scout leader who has been accused of 33 sexual offences against children has told a court the allegations are a "complete invention".
David Burland, 54, of Burnham-on-Sea, Somerset, is accused of carrying out the offences during a 23-year period.
He told Taunton Crown Court allegations that he showed a child a pornographic video were untrue as he did not have a video player in the house.
Mr Burland, whom the Scout Association has suspended, denies all charges.
Prosecuting barrister Ian Fenny said the accounts of alleged victims bore similarities because Mr Burland had used repeated patterns to abuse his victims.
But Mr Burland said he was "not grooming anybody" and added the same "straplines" and phrases came up as they were part of a conspiracy against him.
Mr Burland also told the court that the allegations began when he threw out a teenager from his unit for discussing sexual issues with other younger scouts.
He said that was when the "false allegations" against him began.
The charges against Mr Burland relate to a period from November 1987 till November 2010 and include serious sexual assaults and gross indecency.
During this time, Mr Burland worked in the scout movement in the Burnham and Highbridge areas.
The case continues.