Michael Overd cleared of verbally abusing gay men in Taunton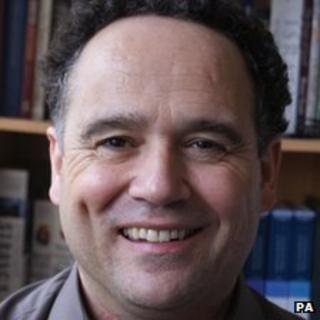 A Christian preacher accused of verbally abusing two gay men during a sermon has been cleared in court.
Michael Overd, 47, of Creech St Michael, Somerset, was found not guilty of two counts of using threatening words or behaviour against the men.
His defence lawyer told jurors at Taunton Deane Magistrates' Court he was merely reciting a passage in the Bible.
Mr Overd was accused of telling the men they would "burn in hell" as they passed him in Taunton in July.
He told the court he was drawing attention the fact they were "sinners" and not because they were homosexual.
'Christians harassed'
He said: "Even these two dear men whom I have met before, caught in the sin of homosexuality, can have the forgiveness of the sin should they so repent.
"I was not trying to draw to the public the fact that they were homosexuals, I was drawing the public to the fact that they were sinners.
"If I heard someone preaching the things I am accused of preaching I would talk to them about it."
Speaking after the trial, Mr Overd said "something is wrong" when "police arrest me, a Christian preacher who cares deeply for Jesus Christ and the people of Taunton".
"This is a case that should never have been brought. Christians like me are being harassed," he said.
"Thankfully, the magistrates saw the truth of what happened and is happening on a wider scale in our country.
"Something has to change and I hope my case will encourage others not to be scared to speak up for Christ."
His case was backed by the Christian Legal Centre, which hired a barrister to fight his case.