Five Somerset towns bid for Mary Portas fund to revive high streets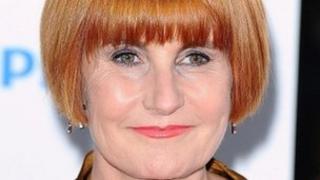 Five Somerset towns have submitted bids to secure a share of a £1m fund to revive England's high streets.
Chard, Wellington, Taunton, Wincanton and Burnham all hope to be chosen in the government scheme proposed by the retail guru, Mary Portas.
Up to 12 towns or cities could each receive up to £100,000 and advice from Ms Portas and other retail experts.
The Local Government Association, which represents local councils, has said the grant is not a long-term solution.
'Deep-seated problems'
Peter Box, chair of the Local Government Association's Economies and Transport Board, said: "Any additional funding is useful but it's not the answer, the problems are more deep-seated than that.
"Local authorities do have real responsibility to help, we've got to make towns more attractive, not necessarily to shop, it could be community or sports facilities that will make people go into town in the first place.
"It's important we're given the powers we need to be able to stop the clustering that goes on where you have the same kind of shops four times over in the same street."
Mary Portas and the Department for Communities and Local Government have both declined to comment.
Chair of the Chamber of Trade in Burnham, Rhonda Mills, said: "It's not simply about the money - the money can help kick-start our other projects, which we hope will be innovative enough [to secure the grant].
"It's also about the expertise that the people on the panel, particularly Mary Portas and the other retail experts, can offer to the town to help sell itself properly in the future."
The deadline for the bid is 30 March.