Plans for new Morrisons in Wells get go-ahead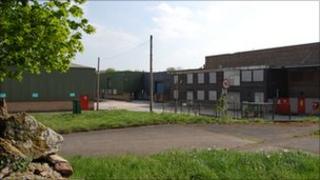 Plans for a new Morrisons supermarket in Wells have been given the go-ahead by a planning inspector.
Applications by Morrisons and Sainsbury's to build stores on the outskirts of the city were rejected by Mendip District Council last year.
Both supermarkets appealed and the Planning Inspectorate has now given Morrisons the go-ahead to develop the former Clares factory site.
The inspectorate refused Sainsbury's appeal to build on Glastonbury Road.
A report for the Conservative-run district council warned that the impact of the new stores could result in a £5m-a-year loss in trade for the city centre.
About £100,000 was spent on legal advice by the authority.
Matt Williams, manager of Mendip District Council's planning team, said the decision was "very disappointing".
He added: "I think it would be a very sad day if the council made decisions on planning applications because of the fear that it would cost perhaps lots of money to defend reasons that it genuinely believes are the right ones."
Mark Thompson, development executive at Morrisons, said the company was "absolutely delighted".
"We'll now be working hard to agree the details for the construction programme and ensuring that we deliver the development in the best possible way," he said.