Taunton street pastors issue flip flop amnesty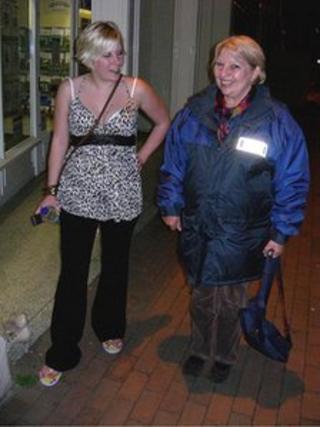 Street pastors in Taunton have begun an amnesty to recover about 2,000 pairs of flip flops handed out to revellers.
Since 2008 Taunton Street Pastors have handed out the footwear to people who have removed their shoes after a night out.
A blue bucket will be placed outside North Street Church so people can return them.
The church plans to clean the flip flops so they can be handed out again when needed.
Adrian Prior Sankey, co-ordinator of the scheme, said: "Whilst we are happy for recipients to keep a pair if they are useful, we realise that some people have had more than one gift and we feel it would be helpful to others and keep our costs down if they could be recycled."
He added that some people had "one of every style" which had been issued over the years.
Each pair costs about £1, which has been paid for by the church.
The bucket will be placed outside Safe Space street cafe, outside North Street Church on Saturday evenings from 14 April, for the next month.