Frome furniture factory severely damaged by fire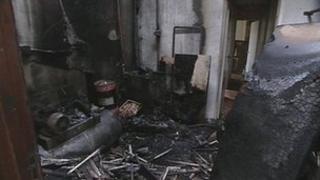 An oak furniture factory in Somerset has been severely damaged by an overnight fire.
The blaze started in the ground floor workshop of Country Oak Furniture, in Frome, and fire crews were alerted shortly after 02:00 BST.
Some 40% of the two-storey property on Whitworth Road has been damaged.
A fire service spokesperson said it was thought that a boiler had accidentally ignited a "flammable atmosphere" caused by thinners vapours.
Two crews from Frome attended the fire, but due to its severity further crews were called from Wiltshire and Avon.