Report into paedophile teacher Nigel Leat sent out nationally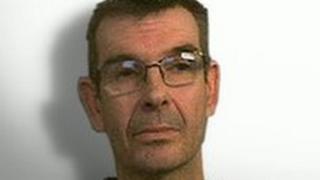 A report into the case of a teacher who abused children at a North Somerset primary school is to be sent to all school authorities in the country.
Nigel Leat was jailed indefinitely last year for abusing young girls at Hillside First School in Weston-super-Mare.
A serious case review published in January criticised school management for not acting on earlier warnings.
Weston MP John Penrose said the case was "every parent's worst nightmare".
Leat, from Bristol, admitted 36 sexual offences involving five victims, some as young as six, at Bristol Crown Court in May last year.
The serious case review was commissioned by North Somerset Safeguarding Children Board after Leat's arrest in 2010.
'Awful things'
The report will now be sent to every Local Safeguarding Children Board in England.
Conservative MP Mr Penrose said: "One of the awful things was that it was clear that there were lots of rules already in place, there's lots of procedures, everyone knows what they should be doing but for some reason or another it hadn't actually happened on the ground where it mattered."
He said he went to Children's Minister Tim Loughton who had "very unusually" asked for the report to be circulated across the country.
Mr Penrose said: "It's one of those awful things where if you learn from seeing what went wrong somewhere else it can strike the message home, it can strike a lesson home, in a way which just reading dry government reports wouldn't do it.
"If it helps to make sure that this doesn't happen anywhere else in the country, then it's an awful way to learn the lesson but it may be the best way to do it."