Somerset primary school choices revealed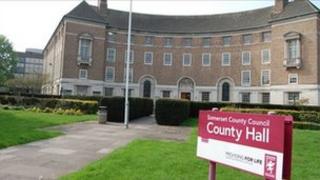 The number of families in Somerset offered their first choice of a primary school place has decreased, whilst the number of applications increased.
Somerset County Council said 89.6% of children had secured their top choice for the next academic year, down from 91.5% last year.
Some 5,412 applications were received for 2012, up 279 from 5,133 in 2011.
For September 2012, 94.9% of children were given at least one of their top three choices, down from 95.5%.
'Educational needs'
"I'm pleased that in the majority of cases we have been able to meet parents and carers' preferences, despite an increase in applications overall," said John Osman, cabinet member for children and young people.
"For those children who haven't got one of their top three choices, we will work with the families to make sure we can still meet that child's educational needs."
Emails and letters with the offers were sent out to arrive on Friday morning.
Earlier this month, two primary schools, Somerton Infants School in Somerton and St Andrew's Juniors in Burnham-on-Sea, were awarded an equal share of £550,000 from Somerset County Council to build more classroom space.
A total of £13m of capital grants is being spent by the council in 2012-13 on schools across the county.