Parts of proposed Somerset power line could run underground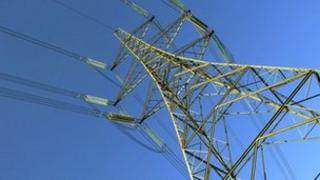 A power firm said it could run parts of a new power line through North Somerset underground instead of using pylons.
National Grid wants to link a new power station at Hinkley Point with Avonmouth.
Campaigners objected to the proposal for a 50-mile (80km) stretch of pylons saying it would ruin the countryside.
National Grid's David Mercer said he would give "detailed consideration" to doing some of the work underground in "sensitive areas".
A recent study found that installing cables underground can cost five or six times more than to build overhead pylons.
Mr Mercer said: "We need to look at this in a lot of detail because putting an underground cable in the ground is not a simple job, it's an enormous construction exercise and it has its own environmental impact."
Surveys
Mr Mercer said the company has been talking to local communities and parish councils in North Somerset to assess areas, such as the Mendips, which would benefit most from underground cabling.
Campaigners, such as No Moor Pylons and the Wells MP Tessa Munt, believe the overhead pylons would ruin the countryside and adversely affect the tourism and leisure industry in Somerset.
Paul Hipwell, from No Moor Pylons said: "National Grid are using underground technology up in Lincoln. In Europe it's being used extensively and the majority of routes are going underground.
"We really think we can win this battle and eventually get the entire route put underground."