John Osman is new leader for Somerset County Council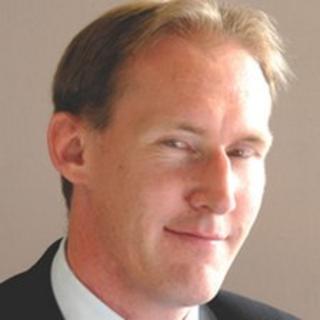 A new leader for Somerset County Council has been formally voted in.
Conservative John Osman, who was responsible for services for children and young people, replaces Ken Maddock who said he would step down last month.
David Hall, who is responsible for environment and economic development, was appointed deputy leader.
The meeting also paid tribute to Mr Maddock's work for the local authority over the past three years.
Mr Maddock says he plans to run in the November election to become commissioner of Avon and Somerset Police.
The vote for Mr Osman at Wednesday's council meeting was almost unanimous.
'Mini Maddock'
In his speech to the council, Mr Osman said: "This is a county I have dedicated my life to and I can assure everyone that I will work tirelessly to deliver the very best for this council and the residents of Somerset."
Mr Osman now faces issues including cuts to library funding, bus subsidy cuts and the sell-off of land on the the Quantocks.
A petition opposing the Quantocks sell-off was presented to the chamber which debated the issue for 15 minutes.
Mike Rigby, who is a Quantocks campaigner "We were hoping today we'd turn up at the council [and] the new leader might have a fresh set of ideas, a fresh approach and a more inclusive way of working
"But it's pretty clear that although Ken Maddock has gone his replacement John Osman is just mini Maddock.
"We're getting the same responses - the same extremist policies," Mr Rigby added.
The Conservative-led Somerset Council Council faces a full election next May.
BBC West Political Editor Paul Barltrop said he believed this would mean some of the more controversial decisions could be delayed until after that.
"So it's possible that issues like libraries or the Quantock get a reprieve," he added.