Somerset group aids neurological patients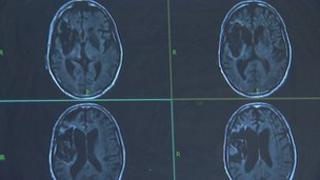 A group that aims to help about 80,000 people in Somerset with neurological conditions has been set up.
The Somerset Neurological Alliance wants to support people with conditions such as Multiple Sclerosis and Parkinson's Disease.
The group will campaign for more specialist medical services, which it says are desperately needed.
NHS Somerset said it would welcome any views from patients and their carers.
Lucy Nicholls, who helped set up the group, said people could be affected by a "postcode lottery".
She said the group wanted to enable people affected by neurological conditions to have their say about what was good and bad about the services in Somerset.
'No interest'
Group member Jan Winters cares for her daughter, who has ME.
She said: "We've got no specialist neurologists, nurses, occupational therapists, physios and teachers so we have problems in medical, social care and education.
"My daughter has had severe ME for 18 years and has yet to see a neurologist and that's the same for lots of people in the county.
"We have no one that has that interest in it and that's what we need."
NHS Somerset spokesman Paul Courtney said it hoped to get services that reflected individual needs.
He said: "The important thing is we want to develop services that for those patients who need support, they're able get it, but for those who might simply need advice and information on how to better manage their condition, they're able to be supported as well."