Underground Somerset power lines could cost extra £900m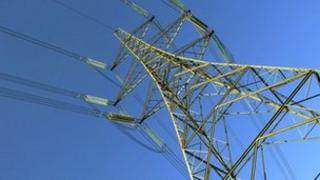 A power firm said it could cost an extra £900m to run parts of a new power line through North Somerset underground instead of using pylons.
National Grid wants a new power station at Hinkley Point linked with Avonmouth.
Campaigners want underground cables to be used instead of overhead pylons in order to protect the landscape.
National Grid's David Mercer said: "A balance has to be reached between protecting the environment and the cost to consumers."
He added: "We'll work with local people to try and get the right balance, and we're talking about £900m more to underground the whole line. That's an enormous amount of money."
Weston Super Mare's Conservative MP John Penrose said underground cabling across parts of North Somerset would be worth the additional cost.
He said: "What I would like to see is that local peoples voices are heard.
"If enough people agree with me that it's worthwhile paying just a little bit more on each electricity bill in order to have those wires underground for at least some of their routing, if enough people agree then that is what National Grid will do."