South Somerset businesses urged over road survey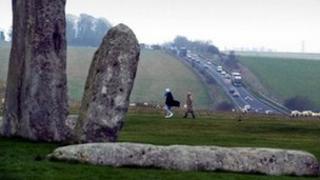 Businesses in South Somerset are being urged by the council to comment on possible improvements to the A303, A358 and A30 roads.
South Somerset District Council is running an online survey to see how any changes would affect the local economy, visitor spending and journey times.
One option would see the building of an "end to end" dual carriageway between Amesbury, Taunton and Exeter.
The survey is available online until 20 July.
Liberal Democrat councillor Jo Roundell Greene, who is responsible for environment and economic development, said it was vital businesses filled in the survey, which would "be used as evidence to government in the future".