Everest pioneer Stephen Venables marks anniversary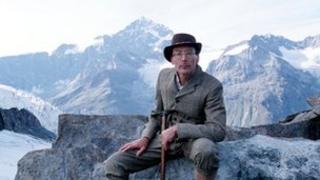 The first Briton to climb Mount Everest without the use of supplementary oxygen is planning to mark the 25th anniversary of his ascent.
Stephen Venables, from Bath, scaled the summit in 1988 alone, after climbing with a trio of American-Canadian men on a new route up the Kangshung Face.
The 58-year-old is now organising a reunion with fellow climbers Robert Anderson, Ed Webster and Paul Teare.
The event will take place at The Royal Geographical Society in March 2013.
It will raise money for Brainstrust, a brain tumour charity of which Mr Venables is a patron.
'Greatest adventure'
His eldest son, Ollie, was diagnosed with a brain tumour, and died from the condition at the age of 12.
A close friend has also led a highly active climbing life despite living with an inoperable brain tumour for 10 years.
"The brain is the last great frontier of exploration, where there is still so much to discover," he said.
"For me, this anniversary celebration is a chance to relive the greatest adventure of my life.
"It's going to be a fantastic and entertaining evening, but I hope it's also going to help Brainstrust's brilliant support for those facing a far greater and more serious adventure."
You can find more information about the event on the Braintrust website .