NHS Somerset opens helpline for suicide bereaved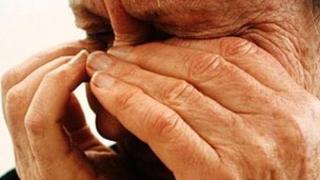 People in Somerset bereaved by a loved one's suicide are to get extra help with a new NHS helpline.
The service brings together advice on issues like inquests and access to counselling services in the county.
Louise Finnis, from NHS Somerset, said: "People can be very socially isolated, it's not something that's easy to talk about and when you have emotional problems the key thing is to talk."
The service is aimed at people who have lost someone in the past 18 months.
NHS Somerset has worked with the charities Barnados, MIND, Cruse Bereavement and the Samaritans to get the service up and running.