Bat grilles at Brown's Folly nature reserve vandalised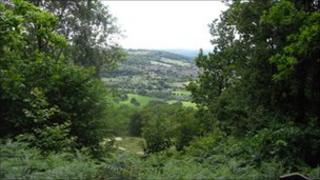 Bat grilles on the entrances to caves at a reserve near Bath have been cut and bent, allowing people to enter.
Avon Wildlife Trust said it was "saddened" to discover the damage to the grilles at its Brown's Folly nature reserve at Bathford.
They covered the entrances to old Bath stone works, which provided bats with year-round shelter, the trust said.
The spokesman said people going inside were entering a potentially dangerous area and would disturb the bats.
Brown's Folly provides a habitat for a range of flora, fauna and rare bats.
Joe Middleton, the trust's nature reserves manager, said: "We worked very hard last year to increase awareness of the importance of the caves, and it is disheartening to have this happen.
"It's also very expensive for the trust, since we need to bring in specialist contractors to repair the grilles."