Museum of Bath plan criticised by city's preservation trust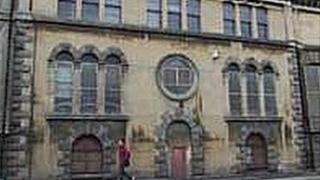 Plans to open a new museum in Bath have been criticised by an organisation which protects the city's architectural heritage.
City councillor and heritage champion, Bryan Chalker, wants to display steam engines and industrial items in the Grade II listed Newark Works building.
The city's preservation trust said the plan would be too costly.
Trust chief executive Caroline Kay said the disused site would be better used as start up units for young workers.
Mr Chalker, who is Heritage Champion for Bath and North East Somerset (Banes) Council, said: "Bath has many fantastic attractions, such as the Roman Baths, Museum of Bath at Work, the American Museum, the Spa and much more.
"But it doesn't have a proper, dedicated Museum of Bath which showcases in one place our city's rich history and heritage.
"Ideal location"
"That's why I've launched this campaign to set the ball rolling and bring the idea to the attention of those who could make it happen."
Mr Chalker said the council-owned building would be an "ideal location" to showcase Bath's industrial past and could house steam engines, motor vehicles, and other items from the Bath's former industries, as well as the city archives.
Ms Kay said: "Ideas are cheap and running museums are not always so.
"These giant machines are best seen in operation. It's very difficult to find an appropriate way to house the large manufacturing machines of the 19th Century.
"It [the Newark Works] is a building that would lend itself very well for industry of the future.
"Startup units for young industrialists, engineers, creative industry workers. [The building] has great opportunities."
Director of Museum of Bath at Work, Stuart Burrows, said: "On the face of it it isn't a bad idea, but I wonder whether a more imaginative solution would be to interpret the city's heritage with something like a trail rather than a museum.
"Something where visitors are encouraged to explore the landscape, the industrial heritage in its context."