Somerset A303 traffic woes sought by county council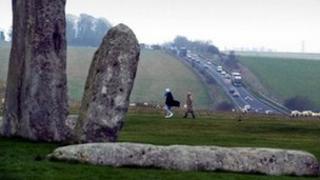 Tourists are being asked to share their experiences of traffic problems whilst travelling along the A303 in Somerset.
The trunk road is the shortest route for those travelling from London and the South East, to Devon and Cornwall.
Somerset County Council will use the information to strengthen its case for dualling sections of the A303, which often has delays at certain points.
The council said getting tourists' views was critical in convincing the government of its case for the upgrade.
Cabinet member David Hall said: "Much of the justification for spending such a large amount of money on the upgrades would be the major economic benefits it would bring to the South West.
"Understanding what tourists see as the problems and opportunities for their current and future visits to the South West is critical to convincing the government to fund this project."
The results of this survey, as well as the results of another consultation with local businesses, and technical reports will be sent to the government for consideration.
The study closes on 31 August.