Body found at Burnham-on-Sea is missing boy Dylan Cecil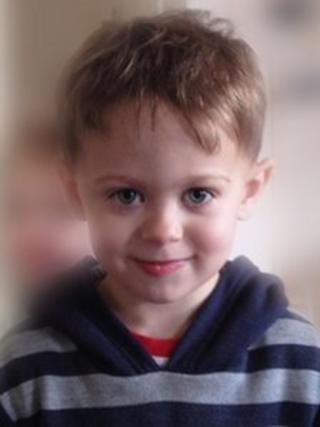 A body found by emergency services has been formally identified as that of missing boy Dylan Cecil.
The four-year-old, from Northamptonshire, fell from the jetty at Burnham-on-Sea on Sunday, prompting a large search.
Police said a coroner's investigation will now take place.
On Sunday, a memorial service open to the public will be held St Andrews Church, Burnham-on-Sea, at 18:00 BST.
Avon and Somerset Police said the body was discovered near the town's yacht club at about 12:30 BST on Thursday.
Dylan's family, from Kettering, had been staying in Burnham with his grandparents.
He had wanted to get a closer look at the sea when he slipped off the side of the jetty and disappeared beneath the water.
His parents tried to rescue him, but were unable to reach him and had to be pulled from the water.