Charity funds benefits advisor for cancer patients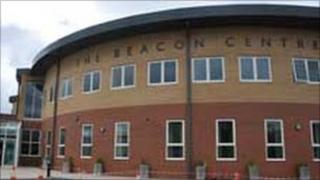 A charity has funded a specialist advisor post in Somerset to help cancer patients claim benefits.
The advisor will be based at the Citizens Advice Bureau in Taunton and Musgrove Park Hospital in Taunton.
Macmillan Cancer Support funded the post after finding money worries caused stress and anxiety for patients.
A two-month pilot found the benefits advisor helped patients claim funding they would otherwise have not known about.
Ed Murphy, from Macmillan, said: "Some years ago we did a survey with cancer patients to find out what was the impact on them of having issues around money.
"They identified that money worries for them was second only to pain as a cause of stress and anxiety."
The advisor will be available at the Beacon Centre at the hospital every Tuesday and Thursday.