Library legal case costs Somerset council £200k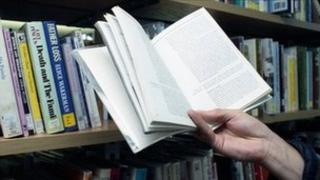 A judicial review into cuts to library services cost Somerset County Council more than £200,000, it has been revealed.
The High Court ruled last year that the council's decision to withdraw funding to 11 libraries was unlawful.
The Conservative-led authority wanted to save £1.35m through the cuts.
It had to pay £130,000 in campaigners' legal fees, while its own legal costs amounted to £72,000. The total does not include time spent by council staff.
Cabinet Member David Hall said: "We would much rather have not had to spend £200,000 in legal costs and instead spent that money on frontline services, including the delivery of a sustainable future for the library service in Somerset."
The High Court ruled the cuts did not comply with "public sector equality duties" owed to vulnerable social groups.
As a result of the court ruling, 11 libraries kept their funding, four mobile libraries were reinstated and the opening hours at 23 libraries were lengthened.