Mushroom poisoning death inquest is opened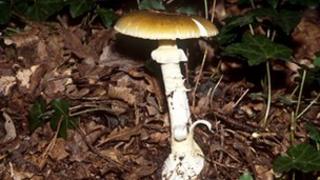 An inquest has opened into the case of a woman from Somerset who died after eating poisonous mushrooms.
Christina Hale, 57, of Spaxton Road, Bridgwater found the death cap mushrooms in her garden. Her husband also ate the mushrooms but survived.
After eating them she felt unwell and was admitted to Musgrove Park Hospital in Taunton on 19 November where she died the following day.
The inquest has been adjourned and will not take place until next year.