Commemorative plaques in Taunton removed in error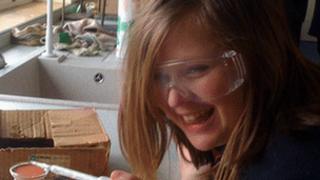 Plaques in Taunton which commemorated people who have died in road accidents or in violent circumstances have been removed by mistake, it has emerged.
The plaques, which were attached to trees in the town centre, were removed on Boxing Day without permission.
A police investigation began. However it has now emerged that Britain in Bloom organisers mistakenly took them down on 26 December.
The horticultural group is believed to be helping to put them back up.
Royal Marines
The gold, laminated plaques were put up on to trees just before Christmas.
The plaques were only temporary while permanent ones were being made.
They commemorated people including 13-year-old Amy Hofmeister, who was knocked from her bike and killed in June 2011, and Lily-Mae Jeffries, a five-year-old girl from Taunton who died when she was hit by two motorbikes in Weymouth, Dorset.
They also paid tribute to those from 40 Commando Royal Marines who have died in Afghanistan and Lloyd Fouracre, who died in 2005 after a street attack.
Amy's mother Jane Hofmeister said the plaques contained words each individual family had chosen.
"When I found out they were gone I was really, really sad and I couldn't understand it," she said.
'Don't quite understand'
Mrs Hofmeister said although they were not intentionally taken down, she did not think the plaques were looked at when they were removed.
"If you looked at them properly as to what they were, I don't quite understand why it wasn't questioned," she said.
Councillor Kelly Durdan, who had the idea for the plaques, said: "It is a complete misunderstanding, he [the man who removed them] didn't do it out of malice.
"It was done thinking it was part of his job to keep Taunton tidy."
A spokesperson for Britain In Bloom said it did not want to comment.