Bridgwater drivers face disruption due to traffic light upgrade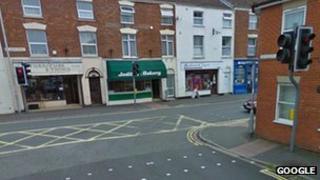 Drivers in Bridgwater face disruption over the next few months as work begins to replace some traffic lights in the town, the county council has warned.
The signals at St John Street and Cranleigh Gardens are being replaced.
Somerset County Council said the work was essential because the lights are out of date.
Councillor David Hall said the "off peak" work was due to take just over 10 weeks. Temporary traffic lights will be in place "when necessary".
"Hopefully traffic disruption will be kept to a minimum whilst it's ongoing," added the Conservative deputy council leader.
"It's part of an overall programme and we'll be going through all the sets of lights in the county over a period of time bringing them up to modern standards and making them more economical and more reliable."
Mr Hall added: "They are obsolete. It's difficult to get the parts, so it's not sensible to try and maintain them any longer."