Bath urban gull numbers decline again, report says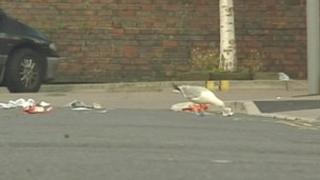 Urban gull numbers in Bath city centre have declined for the third year running, according to a new report.
Around £6,000 has been spent on the problem by Bath and North East Somerset Council in the past year, including a trial of gull proof bags.
The council report suggests this is working, but recommends more research into where the gulls get their food.
It also says local authorities should work together to ensure gulls do not simply move from one city to another.
The report was presented to the scrutiny panel for planning, transport and environment issues.
It was this panel that requested the update regarding the council's action against urban gull numbers.