Search for new Bishop of Bath and Wells commences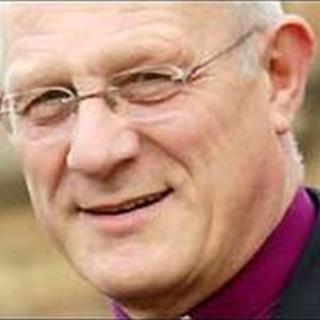 The process to appoint a new Bishop of Bath and Wells has got under way.
In November the Right Reverend Peter Price announced he would be retiring in the summer after 11 years' service.
The Diocese of Bath and Wells said its Vacancy in See Committee is tasked with setting out the churches need and agreeing a "person spec" for the role.
But the name of Bishop Price's successor is not likely to be known until the autumn.
The Vacancy in See Committee consists of 25 men and women from across the diocese, representing both clergy and laity.
It can also put forward names of people to be considered as the future bishop by the Crown Nominations Commission.
The commission is due to meet in July and September where potential candidates will be considered for the role of Bishop of Bath and Wells.
'Safe place'
The Very Reverend John Clarke, the Dean of Wells - who is chairing the committee, said the church was changing very fast and the role of a bishop was governed "to some extent" by some of the processes in society.
"There's much more about compliance and making sure the church is a safe place for people to come," he said.
"And in the past there's been all sorts of issues about child protection," he added.
Speaking in December Bishop Price said it was a shame his replacement would not be a woman.
He told the BBC he would have been "delighted" if his diocese had been the first one to have a woman as its leader.