Bath's Bell Inn regulars launch £925,000 buyout scheme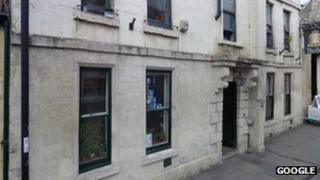 Patrons of an 18th century pub in Bath said they plan to stage a community buyout of their local to save it from being bought by a chain.
The owner of the Bell Inn on Walcot Street has put it up for sale, but a cooperative of customers want to buy it and run it themselves.
They hope their scheme will raise the £925,000 needed.
A share offer has been launched, and people interested in investing can buy shares priced from £500 to £20,000.
A spokesman said the campaign group was launched after similar buyout schemes have been a success around the country.
He said: "It has always been the intention of our community buyout that the current staff team be retained as far as possible. We all want to save this pub because we like the way it is, and that includes the way it is run."
An event to launch the shares offer is being held in the pub on Saturday, where those interested in joining the scheme can meet the team involved.