Bridgwater town green bid may scupper Tesco plans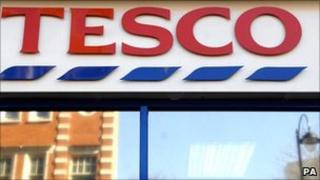 Opponents of plans by Tesco to build a new supermarket in Bridgwater hope to secure town green status to protect part of the land against development.
Sedgemoor District Council has approved the store to be built on the former swimming pool site and Brewery Fields.
If Brewery Fields wins town green status from Somerset County Council it would be protected from development.
Tesco has said people are "looking forward to seeing Brewery Fields used properly" as a children's play area.
If the town green bid is approved, Tesco will have to re-draft its plans for the site and would be unable to build the children's play area.
Tesco hopes to develop the Northgate with a supermarket, car park, offices and play area.
The issue is expected to be decided by the county council later.