War-scarred oak tree moved to Weston-super-Mare museum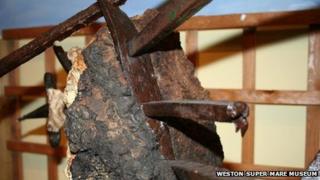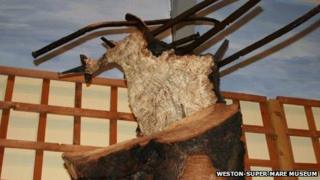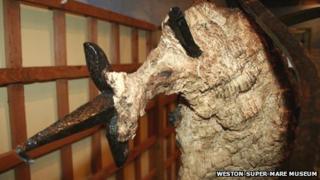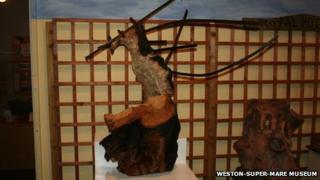 A tree which was speared by railings during a World War II bomb explosion has been preserved for display.
Bombs fell on Weston-super-Mare in January 1941, leaving buildings destroyed and this particular Grove Park tree embedded with park railings.
The tree became a feature of the park until May when storm damage meant it had to be felled.
Weston-super-Mare Museum said it had taken almost a year to preserve and transform the fallen oak and railings.
Museum supervisor Adam Brown said: "We hope this new exhibit will not only be enjoyed by our visitors, that it will also become a lasting memory about the Second World War for future generations."