Fake bomb detectors 'still in use', says Peer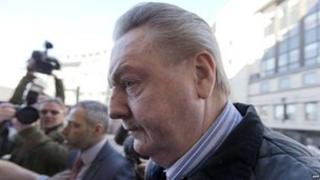 Peers have been told fake bomb detectors which were at the centre of a fraud case involving a Somerset man are still being used in Iraq.
Lord Kirkwood said he had been in a vehicle in Baghdad going to the Iraqi parliament last week and was screened with "one of these fraudulent devices".
James McCormick of Langport, Somerset, was jailed earlier this month for 10 years for selling the fake devices.
The government has said Iraq and other countries had been warned of the issue.
Speaking in the Lords, the Liberal Democrat peer said: ""We should say to our Iraqi friends that it's not only a question of protecting life.
"If these devices are not withdrawn it will reflect so poorly on the professionalism of the Iraqi security forces that it will deter people from visiting Iraq in the future."
McCormick is thought to have made £50m from sales of more than 7,000 to countries including Iraq.