Royal Victoria Park in Bath introduces parking charges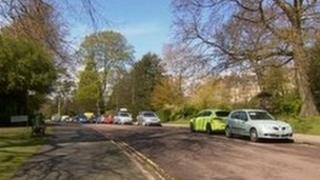 Drivers are now being charged to park in the roads around Bath's Royal Victoria Park.
The council said the charges had been introduced to stop the roads "being clogged with vehicles" by commuters using them as a "long-stay car park".
Motorists will have to pay £1 an hour and can park for up to four hours in one of the two parking zones.
Bath and North East Somerset council said it would review the scheme after six months.
The parking zone closer to the city centre offers drivers a maximum stay of two hours, while the other zone is for up to four hours.
People will not be charged to park on Sundays or bank holidays.