Michael Eavis issues no Chinese lanterns reminder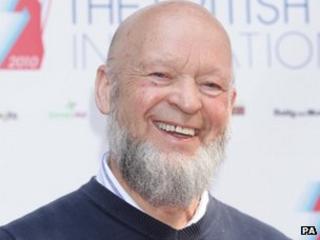 Michael Eavis has issued a reminder to people coming to Glastonbury Festival that Chinese lanterns are banned.
Mr Eavis has joined with Devon and Somerset Fire and Rescue Service to warn people of the risk to themselves and others of ignoring the ban.
"If they were ever to land on a tent they could start a fire that would set off a domino effect, endangering lives," said Mr Eavis.
The lanterns are also a danger to cattle on neighbouring farms. he said.
"The lanterns can land on grass in farmers' fields which is made into hay and silage for winter fodder," he said.
"The operation of cutting and collecting the grass will chop the wire or bamboo frame into needle sized pieces.
"These will be digested by the animals into their stomach possibly resulting in a slow and painful death."
Mr Eavis said he had two cattle killed this way at Worthy Farm.
"Hopefully this will deter anyone from bringing them on to the site this year," he said.