Hinkley nuclear waste debated by West Somerset Council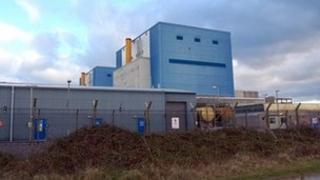 Plans to use Hinkley Point as a storage facility for nuclear waste from other parts of the country is set to be debated by West Somerset Council later.
The Nuclear Decommissioning Authority (NDA) may use the Hinkley Point A reactor to store waste from the former Dungeness power station in Kent.
West Somerset Council will gather views from all councillors before submitting its final response to the NDA.
The NDA will make the final decision once all views are gathered.
Moving nuclear waste from Dungeness to Hinkley Point A is one of eight options being considered by the NDA.
Hinkley Point A is currently being decommissioned and its own waste is already stored on site.
The council's cabinet has already opposed to the idea, citing the plans would ignore public health and safety.
The NDA has said their priorities were focussed on safety, security and cost-saving.