Avon and Somerset Police to cut more than 200 staff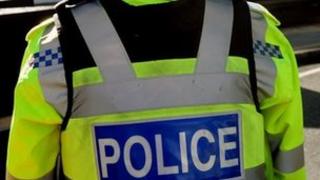 More than 200 staff at Avon and Somerset Police are at risk of losing their jobs as a result of government public spending cuts.
The force has announced it has to find a further £15m saving over the next two years from its annual budget of £277m.
The cuts were announced in the Chancellor's Spending Review and come on top of 20% cuts already under way.
The chair of the Avon and Somerset Police Federation said the cuts would affect service delivery.
On Wednesday, George Osborne announced a budget cut of "less than 6%" for police and said the Home Office resource budget would be cut by 6%.
It is understood the posts will be lost from across the force, including police officers, police staff and PCSOs.
'Hit again'
Kevin Phillips, chair of the federation, said: "I think it was expected that we were going to get hit again, 6% is quite a big amount to come out of any police force, wherever you look in the country.
"Clearly any more cuts are going to affect police officer numbers, they are bound to, and its bound to affect service delivery.
"The difficulty is that we have already had three to four years of this comprehensive spending review already. More cuts are bound to affect the morale of police officers on the front line."
Avon and Somerset Police and Crime Commissioner Sue Mountstevens said she would carry out a "full discussion" with residents about any possible increases to council tax to protect frontline officers.
"There is no question that cuts of this scale will be painful to the organisation and will be felt by residents," she said.
"Finding further significant savings of nearly £15m over the next two years will mean fundamental changes to policing and tough decisions about what we do in the future.
"It will also mean fewer police officers and staff, with over 200 more policing posts now at risk to meet the required savings.
"Clearly, there are huge challenges ahead however the priority remains to keep residents safe and feeling safe and that will be my focus."