Faith school transport review is held in Somerset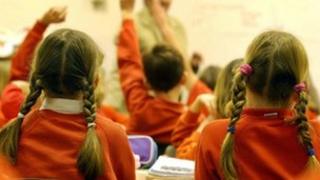 A review is being held by Somerset County Council to cut faith school transport to save £100,000 a year.
The council has said 200 families would be affected. Cut would be made on a gradual basis from September 2014.
Conservative cabinet member Frances Nicholson said it was one of the last local authorities in the country which still offered the service.
The Clifton Diocese is opposing the cuts, but Bath and Wells Diocese has said it would not have a huge impact.
Mrs Nicholson said: "Most people understand that councils are under increasing pressure with reduced funding from the government. We must make sure every pound we get is targeted at those families who need it most.
"Where families are on low income we will continue to support them, but for other families choosing to send children a long way, often outside Somerset, then it is only fair that we should ask whether they should pay the full costs"
Wells Liberal Democrat MP Tessa Munt called the move "discriminatory", and urged families affected to contact the leader of the council to "make sure their views are known".
Worried families
One school opposing the plans is St Joseph and St Teresa's Catholic Primary School in Wells.
Headteacher Angela Nolan said: "It's going to have a big impact on some of the families that are in my school.
"One family currently pays £400 to send one child to the secondary school - that's St Gregory's in Banes [Bath and North East Somerset Council area].
"If the subsidy is cut they may have to pay around £800 per child, and that's simply unaffordable for many of our families who have three or four children who they would like to send to a Catholic secondary school."
The council has said parents choosing a faith school pay on average £230 of an average annual cost of about £650 per child.
The changes being proposed will not affect statutory obligations such as those with special educational needs. Support for families on low incomes will also increase as part of the plans.
Director of schools and colleges for the Clifton Diocese, Colleen Collett, said: "It's very short-sighted of them.
"Whilst they may be able to put a tangible number at the moment out in the public domain of what they will save, in reality they possibly won't save that because they will still have to get children to school."