Somerset's first Steiner free school moves a step closer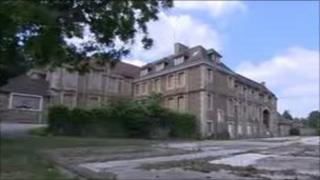 Somerset has moved a step closer to opening its first free school.
Plans to convert the former Victoria Hospital in Park Road, Frome, into the 600-pupil Frome Steiner Academy have been passed by Mendip District Council.
Chair of governors Guy Marson said he was "very pleased" with the outcome, which was the result of "a lot of hard work".
But the Frome Civic Society and several local councillors are concerned over the plans and the effects on traffic.
'Deep concern'
It is hoped the new school will open in September 2014. It is already running at a temporary site in Corsley, Wiltshire.
"It's very clear that the community in Frome really don't want the application for the Steiner School in the state that it's in now," said Richard Swann from the Frome Civic Society.
"The civic society, the Frome Chamber of Commerce and the Frome Town Council had all demonstrated that they felt that the school was too large and that the problem of traffic was going to become a serious issue.
"It's going to be very, very difficult. There's deep concern and we will keep a watching brief on this. This isn't the end, this is just the beginning really.
"We want to make sure that the Steiner does fit into the town properly".
The district council's planning team manager, Phil Williams, said the decision was subject to a number of conditions and a Section 106 Agreement, as part of the granting of planning permission.
The school will have to create a "drop-off area" for parents and run a minibus shuttle service - the nearby Cattle Market car park is being earmarked as a possible location, a site which Mr Marson said has already been approved by the local highways authority.
'Providing choice'
"There is a lack of primary school places in Frome and we've proved there's a huge amount of demand," said Mr Marson.
"We have waiting lists for all of our year groups, so there's clearly demand for the education we're providing.
"I think the main thing is that we're providing choice for parents for something different if they want that".
Free schools can be set up by groups of parents, teachers, charities, businesses, universities, trusts, religious or voluntary groups, but are funded directly by central government.
The schools are established as academies, independent of local authorities and with increased control over their curriculum, teachers' pay and conditions, and the length of school terms and days.
The first 24 free schools opened in 2011, with another 55 in 2012. Another 200 free schools are due to open from September 2013.
In last month's spending review the Chancellor announced funding for 180 new free schools in 2015-16.