Bethlehem charity hopes to secure council support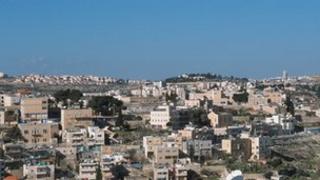 A Bath charity is hoping for support from Bath and North East Somerset Council for exchange trip to Bethlehem.
Bethlehem-B&NES Links was set up by retired businessman, Peter Downey. He hopes to bring 100 Palestinian children over at a cost of up to £50,000.
Mr Downey said: "It's quite a tall order for the children who have been selected, who are attempting to raise the cash themselves."
The scrutiny panel at the council has said it has no power to award grants.
"What we are needing is logistical support when these youngsters from Palestine are over, we intend to have them billeted with their opposite numbers," said Mr Downey.
On the first Monday of their visit in October, the youngsters will be taking part in a sports event with teams of children from schools across the area.
Charity founder, Mr Downey, worked for several years building up business links with the Middle East during his career.
Earlier in the year, the charity won support for its work by the former Prime Minister Tony Blair, who is heading a Middle East peace mission.
His charity aims to build trade, sport and cultural links at a grassroots level.
"It's so that we in this part of the country can actually understand what it's like out there and to realise that these youngsters differ very little to our own in their aims, their ambitions and their sense of fun.
"It's basically to get to know one another," he added.
The sports event is due to be held between 21 and 26 October.