West Somerset councillors vote to lose chief executive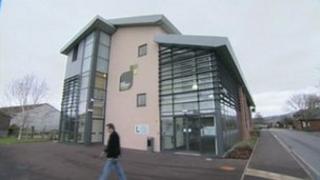 West Somerset councillors have voted unanimously in favour of making their chief executive redundant in a bid to make savings.
The role will be shared with neighbouring Taunton Deane Borough Council, provided its councillors vote in favour later.
But Taunton Deane could vote to have an open contest to recruit a new chief executive to lead both councils.
West Somerset's chief executive Adrian Dyer was due to retire in 2014.
Both he and Taunton Deane's chief executive, Penny James back the plans.
If they get the go-ahead, Mr Dyer will be made redundant in October and Ms James will take over.
But West Somerset has a number of other projects they want Mr Dyer to work on until next spring.
'Get some money'
If the two councils do decide to proceed, staff and offices would be merged from 2015.
West Somerset has been losing £100,000 a year and has been warned it is not financially viable in the long term.
In February, the two councils agreed to work together and develop a business case.
Those in favour of a joint chief executive said it would save more than £75,000 per year.