Wincanton new homes 'mean lack of services'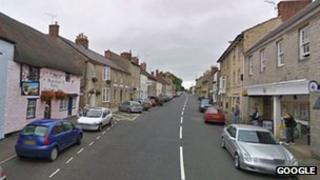 A town council has said schools and the local infrastructure are unable to cope with the pressure two new housing estates have put on the area.
Wincanton Town Council said the town was struggling with 500 new homes.
South Somerset District Council admitted there had been a growth spurt but would only allow five more homes to be built over the next five years.
The county council added it was negotiating with developers to get a new school built.
Town councillor Richard Darcy said: "I think the actual planning system in place is flawed - it does not take into consideration employment, also schools, education, it just seems to approve [planning] applications on a very large scale.
"As a consequence we get a lot of properties in the town which is creating an imbalance."
South Somerset District Council also blamed planning laws for allowing large numbers of homes to be built without having the necessary infrastructure in place first.
Deputy leader of the district council, Tim Carroll, said: "Developers have to pay their planning contributions - their contributions are actually triggered by completion of a certain number of houses.
"The county council and ourselves, the district council, who provide the leisure facilities, won't receive the money until a certain number is built."
A spokesman for Somerset County Council has said: "A considerable amount of work has been going on in the background to improve school places in Wincanton.
"This is dependent on the developer providing some funding and the [Somerset County] council providing the rest. Discussions are continuing."