Men robbed and knocked unconscious for Xbox One consoles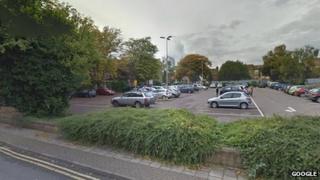 Two men have been robbed of their brand new games consoles in Gloucester, just minutes after buying them.
The pair, aged 25 and 27, were among the first to have bought the new Microsoft Xbox One after it went on sale in the UK on Thursday at midnight.
One of the men was knocked unconscious, the other suffered facial injuries in the assault at St Michael's Square car park at around 00:15 GMT, police said.
Gloucestershire Police is warning shoppers to be extra vigilant.
About 300 game shops and 100 Tesco stores across the UK stayed open so gamers could buy the £429.99 console on Thursday night, the successor to 2005's Xbox 360.
Police are now urging late-night shoppers to carry their purchases in another bag, so it is not obvious as to what the bag contains.