Bath Racecourse grandstand to be demolished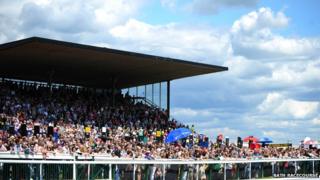 Work to demolish the grandstand at Bath Racecourse has got under way.
The building will be razed before the start of the new racing season in April.
The work is part of a series of planned improvements including new and upgraded marquees, the refurbishment of bars, banked seating and a complete refurbishment of the Weighing Room.
Katie Stephens, clerk of the course, said race goers would notice a "considerable difference".
"It's a large, old site and this is an on-going programme of improvement and commitment," she added.