Bridgwater towpath to become cycle and walking route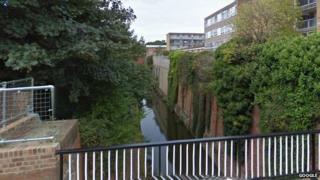 Improvement work to a section of Somerset canal towpath is beginning this week.
The £600,000 scheme will widen and improve a one-mile long stretch (1.6km) of Bridgwater and Taunton Canal towpath.
A cycle path and walking route will be created, with better lighting and new signs.
The route will be an alternative traffic-free route to the A38 into Bridgwater.
The Canal and River Trust will be carrying out the work from Hamp Bridge to Albert Road.
Enterprise manager Mike Youe said: "The Bridgwater and Taunton Canal is beautiful and much-loved and by improving the towpath we hope many more people will be encouraged to visit and enjoy it."
The Bridgwater Way improvements have been funded by the Department for Transport.
There will eventually be more than six miles of new or improved cycle paths and walking routes in and around the town.
The towpath work is likely to take four months.