Hinton Charterhouse homes evacuated after gas leak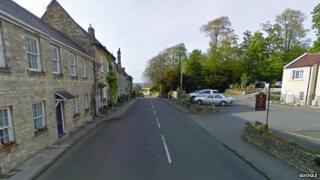 Residents in a North Somerset village have been allowed back in their homes after they were evacuated because of a gas leak.
A 100m (328ft) cordon was enforced near the properties in Hinton Charterhouse, situated in an Area of Outstanding Natural Beauty.
An Avon and Somerset Police spokesman said a tractor damaged a valve on a main gas supply at 10:40 BST.
The leak was thought to be 200m (656ft) from the centre of the village.
The road was closed for several hours but has since reopened.